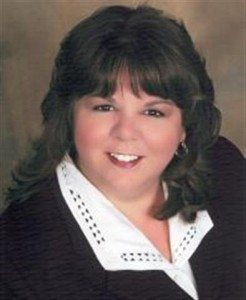 DFrederick@McginnRealty.com
(ph) (603) 898-3900 ext. 51
(cell) (603) 275-6196
(fax) (603) 898-3994
I have been in the Real Estate business for over 12 years and have worked for several large Real Estate Companies in N. H. I have helped hundreds of customers buy and sell homes over the past years. I specialize in Buyer Agency and 1st time home buyers. I truly enjoy educating and assisting customers find their dream home.
I have 25 years of administrative, customer service and management experience and an Associates Degree in Business Management. I've always been involved in a high level of customer service while working in the corporate world. In addition, I worked as an office manager for local Real Estate Company in Salem, NH, while listing and selling Real Estate. It was my responsibility to oversee 15+ agents with their listing contracts, sales files and bookkeeping. While working here I gained a tremendous amount of experience working closely with the real estate owner/broker, mortgage lenders, title companies and attorneys. I continually worked with the local R.E. board and National Association of Realtors and informed the Realtors of changes in the market, real estate laws and disclosures.
Meeting your real estate needs!
Because the real estate industry is becoming more sophisticated and challenging every day, you need a professional that understands the industry and is positioned to stay ahead of the game. I will utilize my resources and knowledge to assist you with your real estate needs. I strive to deliver a high quality of professionalism and service to my clients and customers. I am dedicated to providing the finest service available while breaking new ground. My hope is that when you decide to buy or sell a home you will contact me to assist you.
Business Experience
Licensed Real Estate Associate in New Hampshire since 1995.
25 years of sales, customer service and marketing experience.
Account Executive for several corporations and major department chains.
Professional Achievement
Active Member – National Association of Realtors
Active Member – Granite State South Board of Realtors
Education & Certification
Associates Degree in Business Management from Newbury College, Brookline, MA.